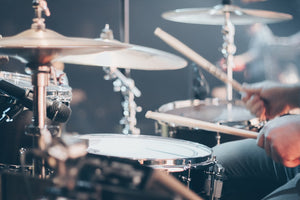 Find Your Rhythm: Zenison Drum Sticks
Do you want to take your percussion performance to the next level without having to break the bank? Zenison maple drumsticks perfectly combine strength, durability, and affordability. These pro-level sticks are meticulously crafted with hand-selected maple for ultimate balance. No matter what your skill level or style of playing, they will last session after session to deliver powerful sound and reliable control.
Having the right drumsticks makes all the difference in your performance, whether you're a beginner or a professional musician. 
Zenison maple drumsticks offer the right mix of benefits that can take your playing to the next level.
The top-quality maple used for Zenison sticks provides excellent rebound, making it easier for you to move from section to section of a song with ease and accuracy. This lightweight wood is perfect for long jam sessions to avoid fatigue in your wrists and arms.
Finally, we ship quickly and offer a 30-day warranty on all new products. After all, we're a family-owned business that believes making music should be fun and affordable!  
---